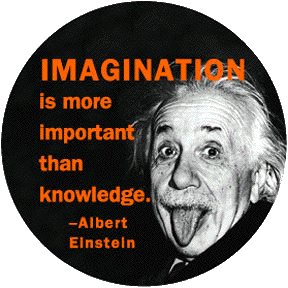 "See, we don't have that much time left…pretty soon we're gonna be just like you. We're gonna have jobs, and bills, and families. And we're gonna have to worry about our own children, because that is the job of a parent…but ours…is to live! To play our music way too loud and to act like idiots! And to make mistakes." – Ren MacCormick Footloose (2011)
Childhood is Meant to Be Magical
The best thing about childhood, in my opinion, is that sense of wonderment and magic. Santa Clause and the Tooth Fairy. The way stories came to life in books and our imaginations. I remember playing with a piece of driftwood for hours when I was a toddler. At one point it was my pet owl and sat on my shoulder. At another it was an alligator that was going to bite me if I went too close.
Soon, as Ren points out, it will all be gone. Our children will be parents and we will be grandparents. They'll be all hopped up on caffeine and work in an office somewhere full of stress. That sense of magic will be gone. Their innocence lost. So it's our job to make their childhood the best we can. We can teach them in a way that is fun for both the parents and the children. We need to teach them to use their imaginations. Hmmm…Maybe our kids will grow up then to be famous artists, or kindergarten teachers, or actors…Maybe they'll use that imagination and change the world.
Where Can You Find Ideas?
Sure, there's Pinterest, (SnipzandSnailz is also on Pinterest,) and the Internet in general, (I'm a self-professed Google Addict) but today I found a wonderful place to get ideas that you can just never use up. The best part is you can use them every month, week and year over and over and over.
Celebrate Childhood
Search for a site that has a list of holidays and observances. I found BrownieLocks especially perfect. The site is full of holidays and other observances ranging from the ordinary to the bizarre and ranging from the monthly, weekly, and daily holidays. Read through your current month and you will be amazed at all the ideas that start flowing.
For example, March is apparently Adopt a Rescue Guinea Pig Month, National Nutrition Month, and Sing With Your Child Month (Among a zillion others.)
So you could spend the month learning about different healthy foods with books like "The Very Hungry Caterpillar" and download coloring pages off the Internet. Maybe you could take a trip to a farm or a farmer's market to learn about how fruits and veggies end up on our plates. (Find a Farmer's Market near you.)
If you aren't able to do that you could work to spend more time singing with your child this month. Play music in the car or the way to school or daycare and sing at the top of your lungs. Pretend you are a kid and get really into it. Look around on YouTube and find some new music your kid(s) might like or share your favorites with them. Dance around and sing while cooking dinner.
World Folktales & Fables Week is March 18th through the 24th. Go to your local library and check out folktales and fables from around the world. Learn about the differences between the two.
There are also a bunch of daily ones. March 1st is World Compliment Day. Before dinner have everyone give each person at the table a compliment. At the grocery store or wherever you go, find three people to give a compliment to. For example, tell the lady in line with you how much you love her sparkly sweater or unique jewelry. March Second is Dr. Suess Day. There are usually events at your children's school or family resource center etc. There are a million ways to celebrate on Pinterest as well. March 6th is Oreo Cookie Day.  Find out how Oreos were invented. These days Oreos come in all sorts of flavors, colors, and styles. Buy a bunch of different kinds and try them all. Which ones are your favorites? Which ones are your kid's favorite? Are the yellow ones as good as the black ones? Try out some recipes from Pinterest with Oreos in them.
It doesn't take much work to add a little fun to your day, week, or month.
What Do You Think?
What ideas did you come up with? Where do you find inspiration? What's your favorite holiday?
~ Misty AKA SnipzNSnailz